Castles on the Web is pleased to offer you thousands of Castle photos. These castles have been submitted by other castle enthusiasts. Feel free to take your time to view these excelent pictures of castles. Thanks to all our friends who have submitted these fine photos of castles.
Newtown Castle, Co Galway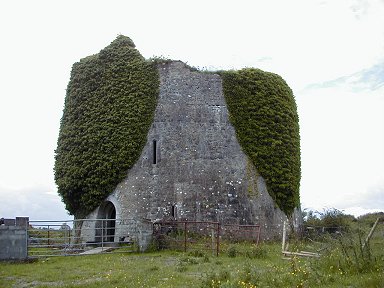 Newtown Castle (M423020) is a large round castle about three storeys high. It is vaulted above the first floor but this level is not accessible. The doorway is round-headed on the outside and pointed on the inside. Any window features are masked by ivy.
This photo has been seen 12437 times