Castles on the Web is pleased to offer you thousands of Castle photos. These castles have been submitted by other castle enthusiasts. Feel free to take your time to view these excelent pictures of castles. Thanks to all our friends who have submitted these fine photos of castles.
Bogensperk: front view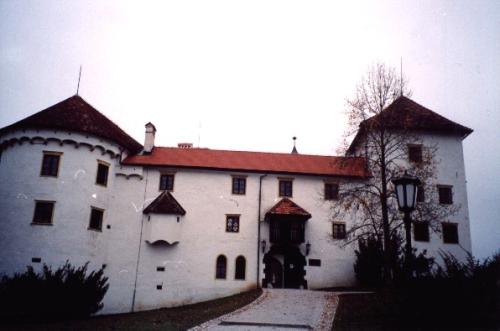 Baron Janez Vajkard Valvasor (1641-1693), was an eminent Slovenian renaissance nobleman, scholar, and polymath, member of the british Royal Society. He was a pioneer of the karstology. At Bogensperk he had set up the first graphic workshop in Slovenia.
This photo has been seen 3456 times