Castles on the Web is pleased to offer you thousands of Castle photos. These castles have been submitted by other castle enthusiasts. Feel free to take your time to view these excelent pictures of castles. Thanks to all our friends who have submitted these fine photos of castles.
Ferns, exterior of the Donjon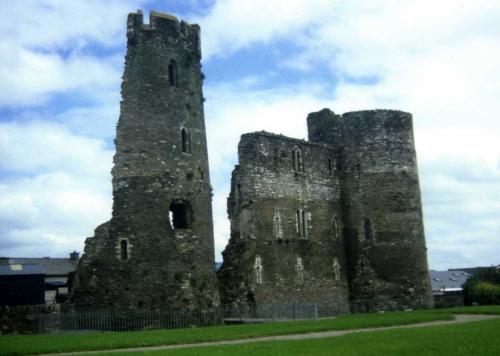 This view shows the extant south-west tower which contains the chapel to the right. The other tower is ruined. We can also see the fine lighted windows in the front which seem odd for defensive purposes. The drawbridge was between these two towers.
This photo has been seen 1749 times