Castles on the Web is pleased to offer you thousands of Castle photos. These castles have been submitted by other castle enthusiasts. Feel free to take your time to view these excelent pictures of castles. Thanks to all our friends who have submitted these fine photos of castles.
One of the first color photos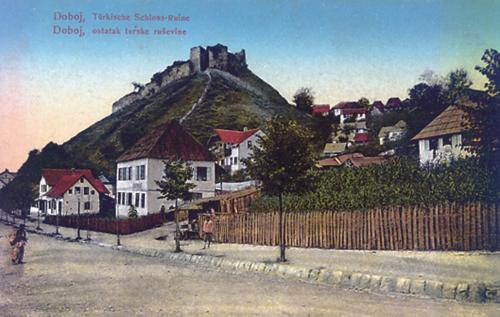 The photo is described as the ruins of Turkish castle.Nonsense,since the Turks conquered the castle in 1476,at least 200 years after it was built.Officialy recorded,the castle was taken over and burnt by various armies at least 18 times in its history.
This photo has been seen 4877 times