Castles on the Web is pleased to offer you thousands of Castle photos. These castles have been submitted by other castle enthusiasts. Feel free to take your time to view these excelent pictures of castles. Thanks to all our friends who have submitted these fine photos of castles.
King John's Castle, Carlingfor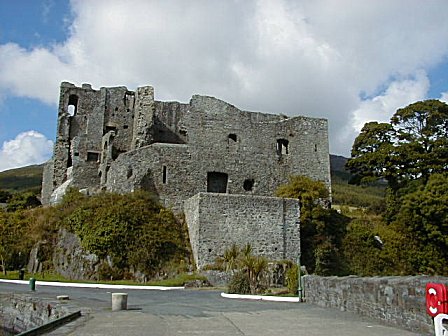 The castle (J188120) may have been built by Hugh de Lacy and King John stayed here for three days in 1210. The western part was probably built before King John's time and enclosed an open courtyard. The gate was flanked by two rectangular towers.
This photo has been seen 10202 times