Castles on the Web is pleased to offer you thousands of Castle photos. These castles have been submitted by other castle enthusiasts. Feel free to take your time to view these excelent pictures of castles. Thanks to all our friends who have submitted these fine photos of castles.
Hrastovlje front view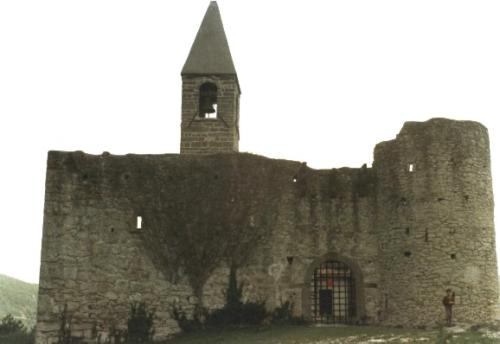 The belltowers inside tabors were used as look out towers. The dominant position on the top of the hill was very suitable for defense. The church in Hrastovlje is well known all over the world for the gothic frescoes with the unique dance macabre scene.
This photo has been seen 2350 times