Castles on the Web is pleased to offer you thousands of Castle photos. These castles have been submitted by other castle enthusiasts. Feel free to take your time to view these excelent pictures of castles. Thanks to all our friends who have submitted these fine photos of castles.
The modern entrance point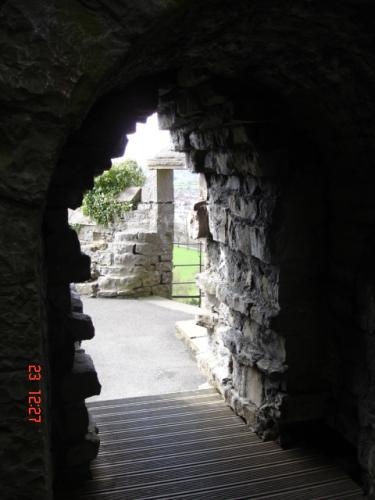 Passing through this narrow doorway leads into the original cellar and storage level. This modern entry point was once a small cellar window and it is situated by the original doorway arch, which was elevated, to give access to the occupied floors above.
This photo has been seen 8204 times