Castles on the Web is pleased to offer you thousands of Castle photos. These castles have been submitted by other castle enthusiasts. Feel free to take your time to view these excelent pictures of castles. Thanks to all our friends who have submitted these fine photos of castles.
Inside, looking west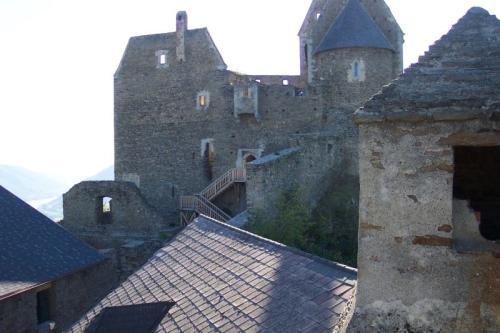 Looking west across the inside of the castle from east to west, from the front to the core of the castle at the back. If you look closely in the left corner you can see the Danube river down below.
This photo has been seen 3592 times