Castles on the Web is pleased to offer you thousands of Castle photos. These castles have been submitted by other castle enthusiasts. Feel free to take your time to view these excelent pictures of castles. Thanks to all our friends who have submitted these fine photos of castles.
Steve Johnson USMC Piper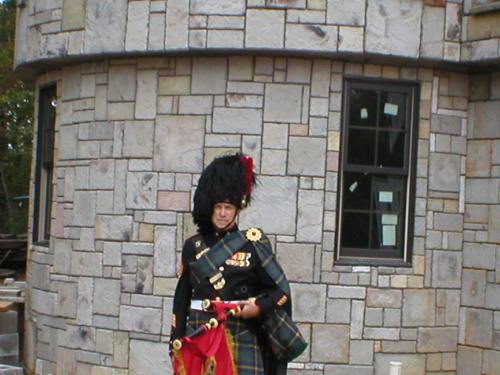 One of our Scottish guests who vacation with his wife each year on the way to the Scottish Games in Atlanta. This was their first stay in the castle. The exterior was still being worked on and stoned. You have to hear the pipes echo off the mountains!
This photo has been seen 2076 times