Castles on the Web is pleased to offer you thousands of Castle photos. These castles have been submitted by other castle enthusiasts. Feel free to take your time to view these excelent pictures of castles. Thanks to all our friends who have submitted these fine photos of castles.
Palace of Ishak Pasha - Mosque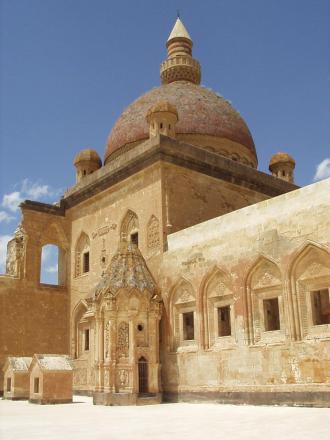 According to legend, the palace originally had 366 rooms and the Armenian architect had his hands amputated to prevent him from building anything else as beautiful. By 1877 the palace was in decline and was used by the Turkish and Russian army.
This photo has been seen 1809 times