Castles on the Web is pleased to offer you thousands of Castle photos. These castles have been submitted by other castle enthusiasts. Feel free to take your time to view these excelent pictures of castles. Thanks to all our friends who have submitted these fine photos of castles.
Jerpoint Abbey, view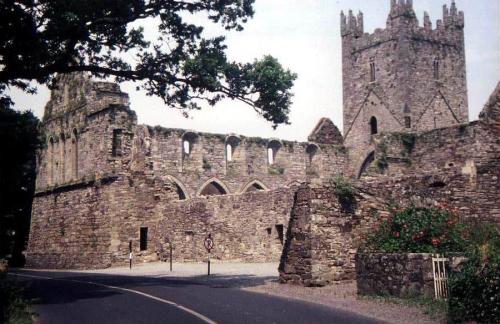 Jerpoint Abbey was one of the most important Irish monasteries. The tower with it's characteristic stepped Irish merlons dates from the fifteenth century, much later than the rest of the abbey, and is visible on the right.The abbey was dissolved in 1540.
This photo has been seen 1727 times