Castles on the Web is pleased to offer you thousands of Castle photos. These castles have been submitted by other castle enthusiasts. Feel free to take your time to view these excelent pictures of castles. Thanks to all our friends who have submitted these fine photos of castles.
Jerpoint Abbey, cloister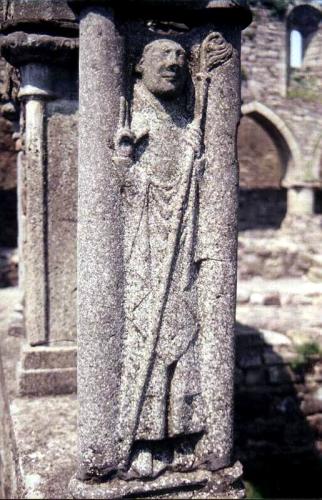 Jerpoint is famous for its sculpted cloister arcade showing figures from all walks of life from knights to clergy to commoners.Monsters can also be seen. This figure appears to be a bishop,judging by the crozier.
This photo has been seen 1538 times