Castles on the Web is pleased to offer you thousands of Castle photos. These castles have been submitted by other castle enthusiasts. Feel free to take your time to view these excelent pictures of castles. Thanks to all our friends who have submitted these fine photos of castles.
The Tower of Belem#3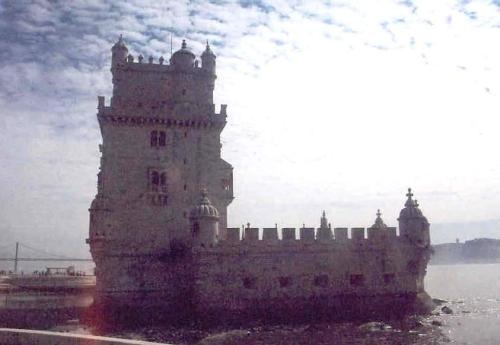 The whole fortification consists of the tower itself and a bastion that juts out into the river. The terrace of the bastion offers fine views of the Tagus.The bastion was equipped with cannon to defend the river passage.
This photo has been seen 1700 times