Castles on the Web is pleased to offer you thousands of Castle photos. These castles have been submitted by other castle enthusiasts. Feel free to take your time to view these excelent pictures of castles. Thanks to all our friends who have submitted these fine photos of castles.
Jerpoint Abbey,arcade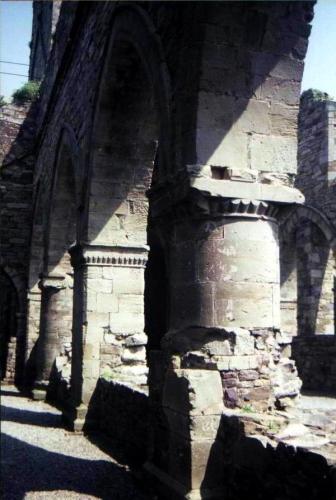 Jerpoint stands at the transition from Romanesque to Gothic. The Romanesque piers shown here alternate between rectangular and cylindrical in profile and are surmounted by simple pointed arches, a sign of early Gothic.
This photo has been seen 1504 times