Castles on the Web is pleased to offer you thousands of Castle photos. These castles have been submitted by other castle enthusiasts. Feel free to take your time to view these excelent pictures of castles. Thanks to all our friends who have submitted these fine photos of castles.
Castello Sforzesco, tower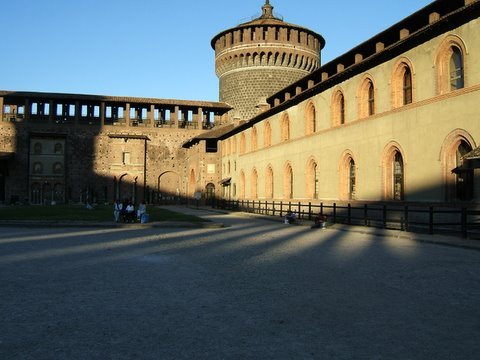 The castle was a great fortress-palace,combining strong fortifications with luxurious internal accomodation,including frescos by Leonardo da Vinci. While it has been heavily restored, the strong corner towers with fine embossed masonry are original.
This photo has been seen 1474 times