Castles on the Web is pleased to offer you thousands of Castle photos. These castles have been submitted by other castle enthusiasts. Feel free to take your time to view these excelent pictures of castles. Thanks to all our friends who have submitted these fine photos of castles.
Ferns, Donjon interior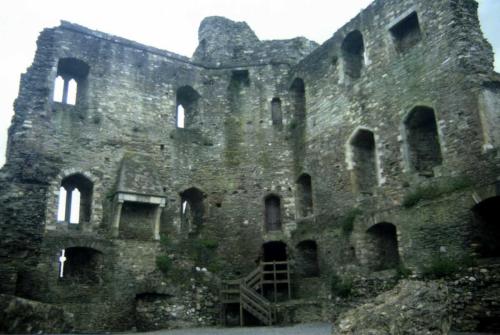 There is a fine, although restored, fireplace visible in the east wall on the first floor. Since the floors do not line up precisely it is believed that the interior was not one single covered space but consisted of a light well with wooden structures.
This photo has been seen 1582 times