Castles on the Web is pleased to offer you thousands of Castle photos. These castles have been submitted by other castle enthusiasts. Feel free to take your time to view these excelent pictures of castles. Thanks to all our friends who have submitted these fine photos of castles.
Kindlestown Castle#2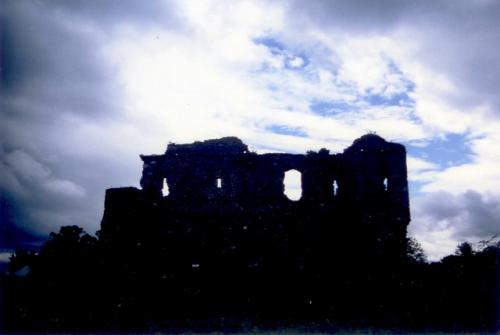 Hall Houses are an early type of small castle or stronghouse. They typically are two storeys tall and rectangular and consist of a defensible lower floor with an upper floor with a hall, hence the name. Outer defences appear to have been rare.
This photo has been seen 1552 times