Castles on the Web is pleased to offer you thousands of Castle photos. These castles have been submitted by other castle enthusiasts. Feel free to take your time to view these excelent pictures of castles. Thanks to all our friends who have submitted these fine photos of castles.
Hollyrood Abbey, the front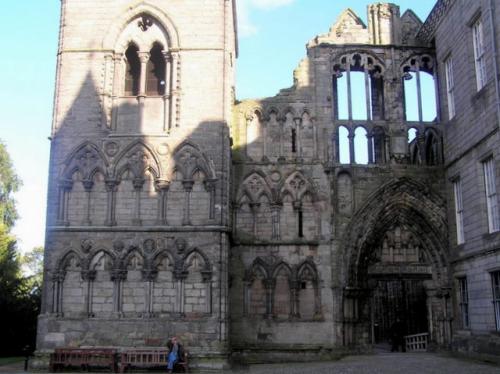 'Hollyrood' means 'Holy Cross' as'rood'is an old Scottish word for'cross'.According to the legend King David saw a stag with a cross in its horns while hunting and vowed to build an abbey on that very spot.The abbey was an Augustinian foundation.
This photo has been seen 1378 times