Castles on the Web is pleased to offer you thousands of Castle photos. These castles have been submitted by other castle enthusiasts. Feel free to take your time to view these excelent pictures of castles. Thanks to all our friends who have submitted these fine photos of castles.
Ieper (Ypres) Belfort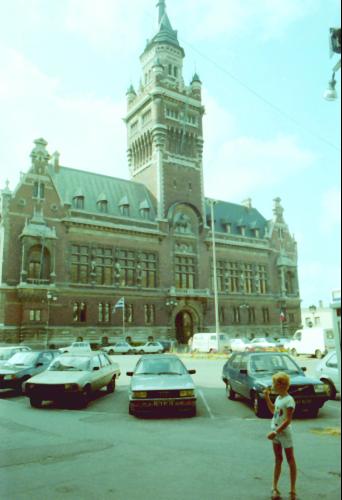 This 70m high Belfry is built together with the Cloth-hall in 1260-1308. In the bell-chamber there is a carillon of 49 bells. The heaviest bell weighs 2.494 kg; the total weight is 11.892 kg. The cloth-hall and belfry were haevily damaged during WWII.
This photo has been seen 5168 times