Castles on the Web is pleased to offer you thousands of Castle photos. These castles have been submitted by other castle enthusiasts. Feel free to take your time to view these excelent pictures of castles. Thanks to all our friends who have submitted these fine photos of castles.
Dundrum Castle, Co Down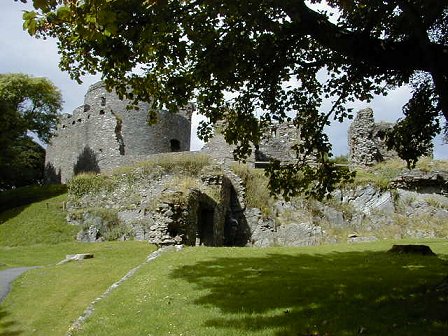 Dundrum Castle (J404369) was built by John de Courcy at the end of the 12th century on a pre-Norman fortified site. The large circular keep is surrounded by a strong polygonal wall outside of which is a massive rock-cut ditch.
This photo has been seen 11376 times