Castles on the Web is pleased to offer you thousands of Castle photos. These castles have been submitted by other castle enthusiasts. Feel free to take your time to view these excelent pictures of castles. Thanks to all our friends who have submitted these fine photos of castles.
Bothwell Castle donjon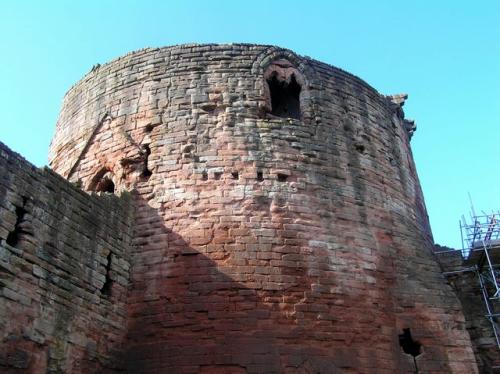 It is very possible that the donjon of Bothwell was modelled on the mighty circular donjon of Coucy castle in Picardy,France.The fact that the Lords of Coucy was related to the royal House of Scotland by marriage lends support to this idea.
This photo has been seen 2065 times